As a follow up installment to my last post titled: Employee Advocacy: Program engagement doesn't imply program success, I hope this follow up installment provides you considerations that will help you better understand why starting from the frame of reference of employees is critical.
Considering the vantage point of the employee, why is this so important?
In order to truly encourage employees to engage in an employee advocacy program, you must start with defining and demonstrating how actively engaging in the program will help them increase their visibility amongst customers, influential decision makers, colleagues and industry influencers. Yes, that's right, I also said

demonstrate

. That means you'll need to develop case studies / real examples for employees to reference to help them get the picture.
Start by designing education and support materials around common questions and objections employees have. If not answered from a benefit or position of value, employees will not adopt.
When you design the program with these objections/questions in mind you'll learn more about what employees are experiencing and you'll be able to so when they're raised we have a module/guide to address them in a playbook. This playbook becomes a helpful reference as you extend the number of program managers and participants. You can evolve it over time. Consider deploying a learning hub with a forum component that allows you to gather feedback and field questions. If employees are heard and secure support when they ask for help, they'll increase their engagement.
Be sure to educate them so they understand how engagement will help them work more effectively, efficiently and last but not least – –

how they'll get recognized for their efforts

. It truly is a critical foundation that many brands miss when designing employee advocacy or social selling programs, often thinking that gamification or leader boards are all it takes to drive engagement. While these may help, I've learned that the most important and highly regarded form of recognition employees seek is

visibility

, you can read more about that in this post: What's the #1 incentive employees seek from an Employee Advocacy program?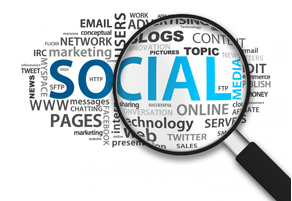 So what are the most common questions employees may have? Here's a few examples, that'll help you get started:
Why is engagement on social (for business/professional) something worth my time?
Why me? Isn't this kind of engagement for an intern who knows how to engage on social?
Why should I focus my time on this when I have all these other pressing demands in my job role?
Which then leads into several other questions such as:
How do you define "engagement"?
What is expected of me?
How will I be measured? Compensated?
What are the guidelines?
What training is provided?
Will I be assessed for this?
Is this mandatory?
The key here is to define the value proposition from the vantage point of the employee who will in the end be the lynchpin of the programs adoption and engagement success. The answers must be defined as benefit statements for the adoption and engagement … such as the benefits of:
How sharing and receiving knowledge helps them access to new ways of thinking, access to answers for challenges they're grappling with and learning from someone who's already figured it out
The benefits of being positioned as a thought leader, networking and relationship development, and how they'll tap into the intellect of influential prominent thought leaders that are paving the way
The program foundation must include guidance for employees, a playbook that anyone in your company can tap for engagement guidance, it includes such topics as:
The program foundation must include guidance for employees, a playbook that anyone in your company can tap for engagement guidance, it includes such topics as:
Policies
Procedures
Access to FAQs and directions for access to "go to contacts" for further help
Brand engagement guidelines
Safety and Security
Disclosure
Basic training portfolio
Consider tying adoption and engagement to the basic competencies for staff development and assessment. For example:
Certification of completion is tied to learning/training objectives for all employees and is tied to skills development requirements, qualifications and assessment criteria used by HR and Management in the review, talent advancement and acquisition system.
Focus on adoption and engagement for key segments of your employee population that will help achieve the highest priority business goals first, then expand from there.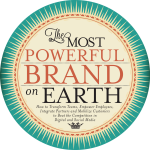 It's essential to have a core team that will actively manage the program and provide support to employees as they advance along the journey. If you need further guidance, reference the second chapter of my book: The Most Powerful Brand on Earth, "Help you people do well" which explains how to establish a program framework which provides the foundation for your people to create and nurture relationships that drive engagement and create business value. Specifically, you'll better understand how to plan the roles and skills needed, then attract, onboard, support, and measure the people whom you empower in social media.