Raise the impact of your brand
The most credible voices in your company can raise your brand's influence.
Brands Rising helps companies build and implement successful employee advocacy programs.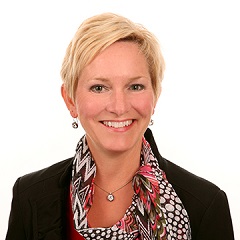 "I'm passionate about building advocacy programs that empower employees to share their knowledge and expertise"
– Susan Emerick
"I'm passionate about building advocacy programs focused on effectiveness, not activity"
– Jeanne Murray

"The public wants to hear directly from employees as ambassadors for the company…" 
– 2014 Edleman Trust Barometer

"53% of changes in sales can be attributed to changes in the number of people advocating for a brand online." 
– Northwestern University and MotiveQuest.
 "Employees are the most trusted influencer to communicate across 4 out of 5 topic categories."
 – 2014 Edleman Trust Barometer

"Online advocacy drives business. When advocacy increases, sales increase."
– Northwestern University and MotiveQuest. 

"84% of people trust recommendations from people they know over any other form of advertising."
– Neilsen Trust in Advertising Study 2013
---
People Create Trust
People trust people. Your customers want to engage with your knowledgeable employees, not your corporate channel. We can help you build strategies for creating trusted relationships in social media.
Trusted Leaders Inspire Advocacy
Networks of expertise form around insightful leaders. This leads to advocacy for your brand – but only if your leaders are the ones in the mix. Your best people want this opportunity, and we can help them develop the skills to engage in social media in alignment to your business priorities.
Advocacy Drives ROI
Online advocacy drives business. You will improve customer experience while decreasing costs of marketing, selling and customer service – and we can help you show results.
---
---
Looking to educate yourself on employee advocacy? This definitive book on the subject is the place to start. 
You'll find frameworks, guidelines and case studies you can use to ensure your strategy transforms teams, enables employees, integrates partners and mobilizes customers for brand advocacy in social media. And because the book is co-authored by Brands Rising founder Susan Emerick, when you work with Brands Rising you get the depth of knowledge and experience that's behind the content – not to mention all the stories that couldn't fit into the book!
Learn More
Buy On Amazon.com